Pricing
Free
2500 characters per check (instead of 1500)
More than 5000 patterns for finding errors
Add-in for Microsoft Word (more...)
Detection of wrong gender in salutation (German only)
Additional word pairs for statistical detection of typos
Detection of incorrect checksums in ISBN and IBAN numbers
Detection of more than 1500 other additional errors (English, German, French, Dutch, Polish)
API access
0€
Sign Up
Premium
40,000 characters per check
More than 5000 patterns for finding errors
Add-in for Microsoft Word (more...)
Detection of wrong gender in salutation (German only)

Additional word pairs for statistical detection of typos

Detection of incorrect checksums in ISBN and IBAN numbers

Detection of more than 1500 other additional errors (English, German, French, Dutch, Polish)

API access
all prices incl. VAT
Developer API
40,000+ characters per check


More than 5000 patterns for finding errors
Add-in for Microsoft Word (more...)
Detection of wrong gender in salutation (German only)
Additional word pairs for statistical detection of typos
Detection of incorrect checksums in ISBN and IBAN numbers
Detection of more than 1500 other additional errors (English, German, French, Dutch, Polish)
API access
A good fit for software companies and publishing houses
Add-on for Firefox and Chrome
LanguageTool Plus also works in your browser - check the text you enter in text fields, or check selected text on websites.
To use the premium features (more error detection rules, support for longer texts) with the add-on, configure it as shown in the videos below:
Add-in for Microsoft Word
We offer an add-in for Microsoft Word 2016 or later for Premium users. Works on Windows, Mac, and Word Online. No character limit here - use with documents of any length! Use the same email/password as on this site when configuring the add-on.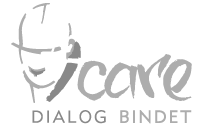 LanguageTool is used by these companies